The access of this website is not granted to underage users
In order to enter this site, please certify that you are of legal age to access a shop selling age restricted products
SORRY, you don't have legal age to access to our website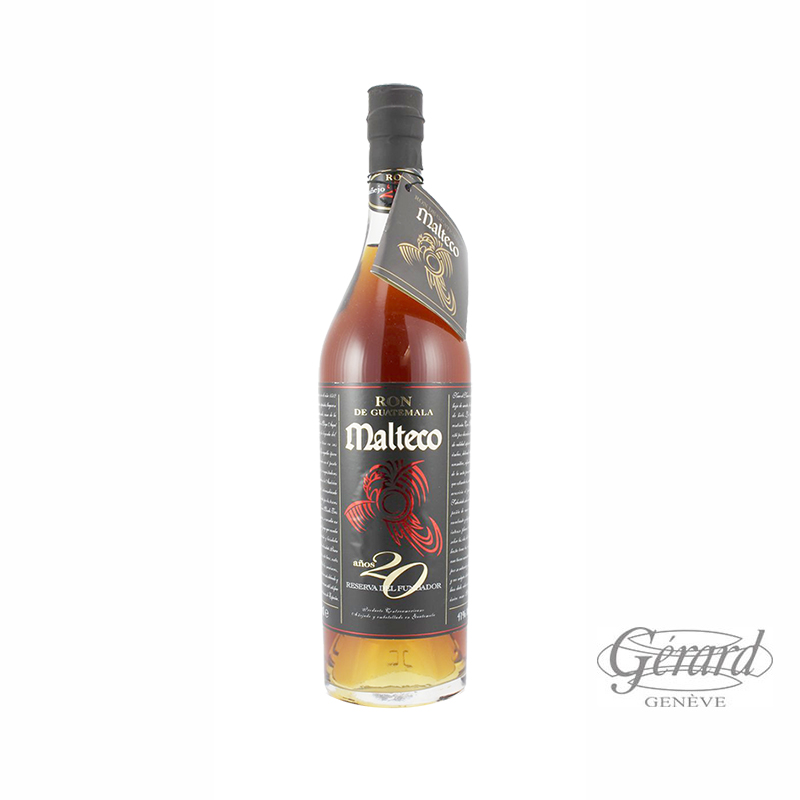  
RHUM MALTECO RESERVA DEL FUNDADOR 20 ANS 41° 70CL
The rum is always produced according to the same recipe and under the supervision of Maestroes' Roneros Asociación of Guatemala. That is why the label is read "Ron al Estilo of Guatemala" 
The production of honey of sugar cane (syrup of sugar cane) is typical some Guatemalan rum. The later storage in worn barrels of bourbon of the United States gives to Malteco its incomparable taste.
Color: amber.
Nose: dominated by the wooded by giving great emphasis to pleasant notes of caramel, vanilla, nuts and dried fruits.
Taste: powerful and harmonious, where from are born honeyed and toasted notesof a big greed.
Final: all in seduction.
3 other products in the same category: